Extraordinary. The betting odds on both Biden and Trump now longer than evens
Extraordinary. The betting odds on both Biden and Trump now longer than evens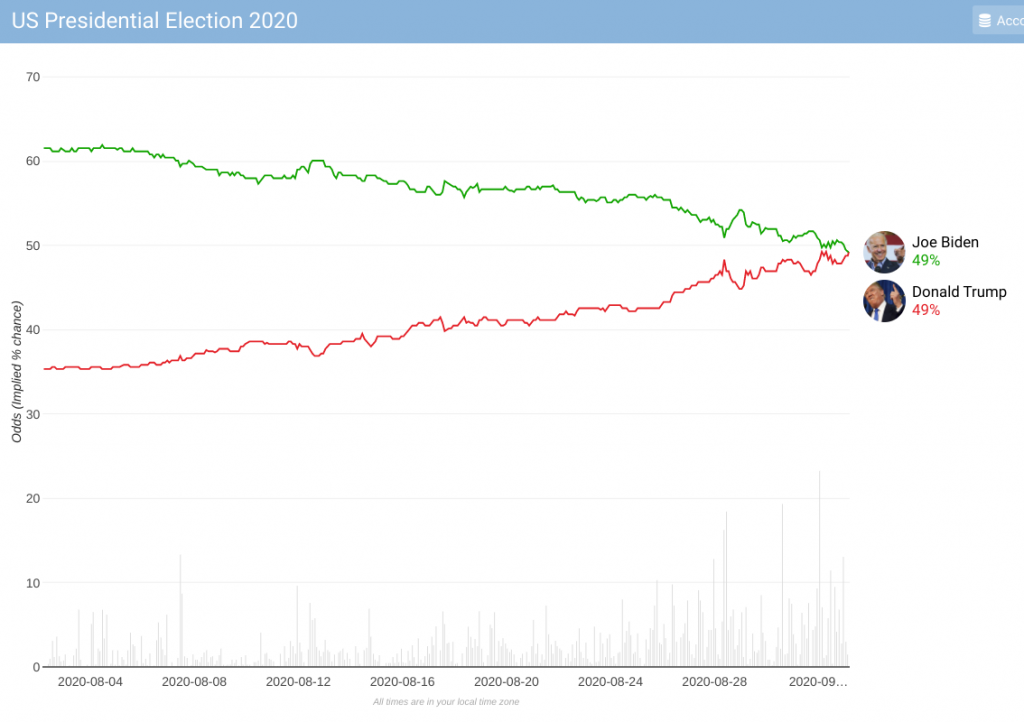 Neither nominee is convincing punters
Above are the the overnight odds on the £70m "Next President" market on the Betfair exchange.
Given that this is a two horse race it really is quite extraordinary that punters are rating both their chances as longer than evens even if only by a fraction.
Both men, of course, are in the mid-70s, (Trump's 74 Biden 77) and there must be an increased actuarial possibility that at least one might not make it across the line. In each case their age shows as we saw with the gobbledygook that the President was spouting on Fox News last night.
Currently on Betfair you can get Harris at 150/1 with Pence at 300/1.
Mike Smithson