Time for the PB NightHawks cafe
Time for the PB NightHawks cafe

Welcome – after a day dominated by Italy, PMQs, immigration and the London student march it's hard to know where to start.
But does it matter?
The PB NightHawks cafe is PB's overnight thread where lurkers and those who have never posted before are most welcome and where the conversation is even more unstructured than usual.
Please join and have a good evening.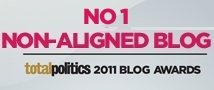 C