Can anybody see anything other than a LAB hold?
Can anybody see anything other than a LAB hold?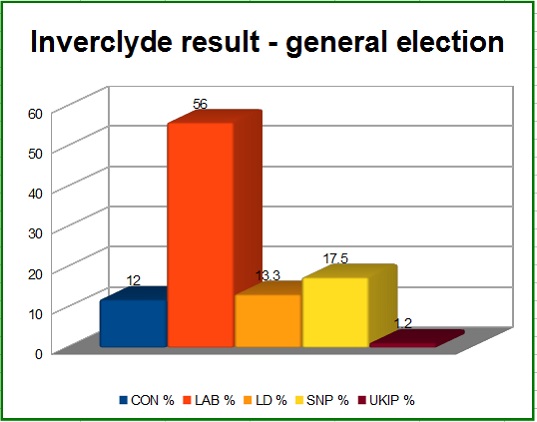 Could the SNP band-wagon continue?
Exactly a week on from tonight the polls will close in the first by-election of the new parliament caused by the demise of the MP elected at the May 2010 general election.
All the other contests have been either prompted by the courts in one way or another – Phill Woolas/Eric Illsley – or else because the May 5th winner wanted to fight an election for a position outside Westminster – Sir Peter Soulsby in Leicester South and Gerry Adams.
It was the death of the Labour incumbent in Inverclyde, David Cairns, at the age of just 45 that has prompted this contest.
Given what happened to Labour just seven weeks ago in the Holyrood elections there've been suggestions that maybe, just maybe, Alex Salmond's team might be in with a shout.

The party did brilliantly there last month and I'm being told that David Cairns was as hugely popular local MP who had a large personal following.
The other possible factor, I am told, is that there might just be a sharp anti-Labour tactical voting.
I've been talking round today and am not convinced to have punt – certainly not enough to risk any cash on the outcome even with 5/2 being available against the SNP. The best Labour price is 2/7.
Mike Smithson