Could Labour end up winning 1,000+ seats on May 5th?
Could Labour end up winning 1,000+ seats on May 5th?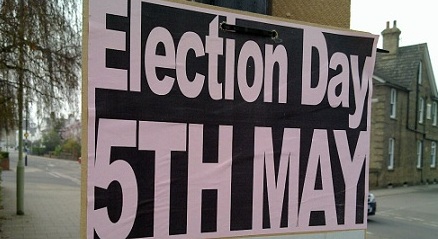 | English local elections battleground May 2011 (Rallings and Thrasher LGC) | CON defending | LAB defending | LD defending | OTH defending |
| --- | --- | --- | --- | --- |
| Metropolitan boroughs: 815 seats in 36 councils | 186 | 393 | 199 | 37 |
| Unitary authorities: 1928 seats in total in 49 councils | 909 | 501 | 380 | 138 |
| District councils: 6647 seats in 194 councils | 3931 | 726 | 1287 | 703 |
| Total 9484 seats | 5026 | 1620 | 1866 | 878 |
How will the parties do in the first test since the general?
May 5th, just five and a half weeks away, looks set to be a massive challenge for all the main parties. Not only will there be the much-discussed referendum but we'll also have the elections to the devolved parliaments in Scotland and Wales and local elections in large parts of England.
A very poor result for the LDs could make like difficult for Nick Clegg particularly if the referendum outcome is a NO.
Although London is without other elections apart from AV most voters in England will be able to take part in locals.
At stake will be 9,484 council seats most of which were last contested in 2007 – seven weeks before Tony Blair handed over to Gordon Brown. The final national ICM poll before the 2007 elections had CON 37: LAB 30: LD 21 which is not far off what happened in the general election three years later in 2010.
Now, of course, the political world has been turned on its head and Labour have soared in the polls. Only this month YouGov has had them at 45% and only the latest ICM survey has had Edward's party in second place.
Labour is defending just 17% of the council seats being contested – a fact that creates the platform for dramatic gains on May 5th. The question is how many would be a good performance?
It was in England at the general election, remember, where Labour lost 89 of the 94 seats that led to the party losing power after thirteen years in office. Many of the council seats being fought over this year will be in constituencies which Labour needs to win back if it is to become the government again.
To come up with a proper prediction a detailed analysis should be done in each of the contests. Here I'm looking at the broad picture and my suggestion of a 1,000 seat Labour win target (500 each from the yellows and blues) would still leave the party with only 30% of the seats at stake. That surely must be within the red team's grasp?
I'm really hoping that there'll be council seat betting markets.
Mike Smithson