Henry G Manson says that party selections rarely leave clean hands
Henry G Manson says that party selections rarely leave clean hands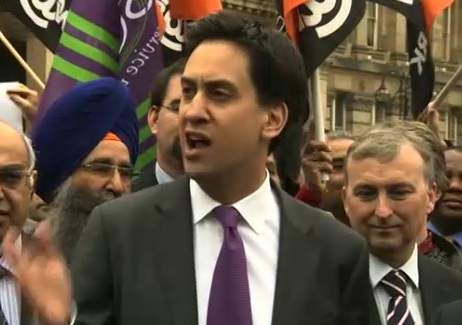 Even Maggie received "help" to get Finchley
Bismarck said "laws are like sausages, it is better not to see them being made." The same could certainly be said of parliamentary selections. The scrutiny of Labour's Falkirk selection has generated a good deal of recent media coverage and much of this can be put down to the fascination of Unite, the largest trade union in the country. It suits Conservative strategists and even some in the Labour Party to paint a picture that Ed Miliband is beholden to others.
The reality is not as straightforward. Certainly candidates within all parties fight hard in selection battles and many sail close to the wind. Even in Falkirk, a rival candidate to Unite's preferred choice has been caught signing up and paying for members before others approached at the starting block.
Union influence in the Labour Party is over-rated and even the big unions feel they are often the victims rather than victors of selection 'stitch-ups'. One selection of a candidate for a by-election saw an aspiring candidate receive support from all affiliated unions. However they were excluded from the NEC shortlist, even though they had previously been approved for an earlier by-election. Why? Because the party had a 'preferred' candidate in mind this time. No amount of union influence could get this candidate on the list for members to choose. Incidentally it backfired. The sense of unfairness with the shortlist led to a huge walkout of party members during the selection meeting. The 'preferred' candidate lost on this occasion and the eventual victor won with the support of a handful of remaining votes.
Another controversial selection contest involved a candidate who is now an up and coming Labour shadow minister. When they moved to their chosen area the candidate was given free accommodation in the home of the outgoing MP. The selection process was run by the Procedures Secretary who happened to be the MP's husband. As a result all postal votes were directed to the house in which a candidate lived. This could hardly be described as 'new politics'. Union complaints fell on deaf ears.
The most frequent historical complaints involve allegations that preferred candidates were actively helped by Labour members of staff, who are meant to remain neutral in all processes. The customary advantage given was a tip-off the timing of a retirement and ensuring they receive an advance copy of the membership list from a third party and to allow them a head start. To his credit, these stories appear to have dried up under the stewardship of General Secretary Iain McNichol, but the volume of earlier experiences in the past suggests a considerable number of current Labour MPs did not exactly win a fair fight.
One area that is less well known relates to the proposed boundary changes that have since been dropped. This would have involved a good number of Labour MPs facing a neighbouring Labour MP in an internal section vote across the new constituency boundaries. A good number of panicky MPs took part in their own large scale recruitment drives with all manner of favours offered on occasion to help save their skin. This is one reason why there was such a boost in Labour membership in late 2010 and 2011 – it was as much down to the survival instincts of these MPs as it was the enthusiasm of a new Labour leader.
More recently Jacob Rees-Mogg complained that his sister Annunziata fell foul of the party machine because they feared her image was too posh – this was despite having stood on behalf of the party in the 2010 general election.
Selections are a ruthless business and as Hopi Sen reflects, 'leaves no-one with clean hands'. Unite are frustrated because they don't come out half as badly in the internal Falkirk report as headlines suggest. The politics of it all, including the manner of Ed Miliband's election means that he had to act. For all his 'Buddha-like qualities', the Labour leader can be as ruthless as the best of them. Just ask Nick Brown. In fact, just ask David Miliband. Expect more public discussion of the benefits of primaries, but don't expect them to arrive any time soon. Too many people in political parties believe they can game the system to help their preferred supporters. It's simply not in their nature to let go.
Henry G Manson