Why's Salmond scared to use the INDEPENDENCE word?
Why's Salmond scared to use the INDEPENDENCE word?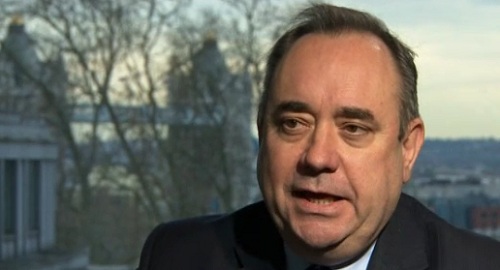 Does the latest move smack of panic?
The Scotsman is reporting today the latest in a series of developments within the SNP that suggests that all is not well with their campaign for INDEPENDENCE – which will be voted on in the 2014 referendum.
The paper reports:
"THE word "independence" could be dropped by the SNP because the party fears it is scaring off voters from supporting it in the forthcoming referendum.

SNP politicians have been told to use the term "independent Scotland" instead, after Nationalist MSPs took advice from a psychology expert state.
This coincides with other moves by the party which cast doubt on whether it really wants full INDEPENDENCE at all. Could it be that it is getting a negative reaction from voters who are not ready to take such a big step?
Why, for instance, is the SNP leadership now saying that it wants to share the UK's defence and embassy facilities, use the British £; have the Bank of England as its central bank, and keep the Queen?
The SNP has been trying to put a brave face on its performance in the Scottish local elections last month ahead of which they were telling the world that the former Labour citadel of Glasgow would fall to them.
Smart political parties know how to manage expectations. As it turned out Scottish Labour won back full control of the city and the SNP came out with a overall vote share in Scotland of 32%. That was some way short of the 45% of the Holyrood elections a year earlier.
As I've stated before I think that many in the party mis-read their stunning 2011 victory.

When Scottish voters were faced with choosing between Salmond and the then SLAB leader as First Minister they chose the former. Their SNP vote then didn't mean they were signing up for the full monty.
Ladbrokes is quoting 5/2 that Scotland will vote YES and 2/7 that it will vote NO.