What does the Russia election mean for the world?
What does the Russia election mean for the world?
Has Vladimir Putin had his wings clipped?
The big world political news overnight has been the dramatic reduction in the vote for Vladimir Putin's party in the Russian general election.
With 75% of the vote counted his United Russia party had just on 50% of the overall vote according to the Central Election Commission. That compares with the final total of 64% four years ago.
The news comes amidst a rising number of complaints about election violations, A Communist party official is being quoted as saying: "We have received thousands of calls from regional offices, confirming massive violations and fraud. Throughout the day, it was like receiving reports from a war zone."
The BBC's Steve Rozenburg says that if confirmed, the result will be a significant embarrassment to Mr Putin, three months before he is scheduled to run again for the Russian presidency.
Sunday's vote was seen by many as being a popularity test for Putin.
It looks though United Russia might just squeeze a majority in the Duma but the outcome would leave it well below the two-thirds level required to change the constitution.
Putin, of course, had to step down as president in 2008 because the constitution prevented him from having a third consecutive term.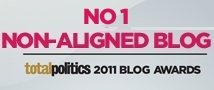 Recent Threads