Just one in four voters says Theresa should stay
Just one in four voters says Theresa should stay
Will this add to the pressure?
In today's YouGov poll for the Sunday Times those sampled were asked if they thought that Theresa May should resign as Home Secretary over the relaxation of border controls. The split was as in the chart – 56% saying she should resign with just 26% saying she shouldn't. Even amongst Tory voters 38% felt she should go.
Other questions were also not good for Ms May and followed the same broard pattern. . Just 23% thought that she'd be "open and honest" about the issue against 57% who said she hadn't.
Half those sampled from YouGov's polling panel, 52% said is was wrong for her to put the blame on civil servants.
So ends a pretty tough week for the Oxford-educated May. Ladbrokes make her the 2nd favourite for the next cabinet exit at 7/2, At the start of the week she was on 16/1.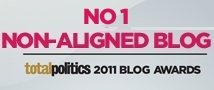 Recent Threads