Let battle commence….
Let battle commence….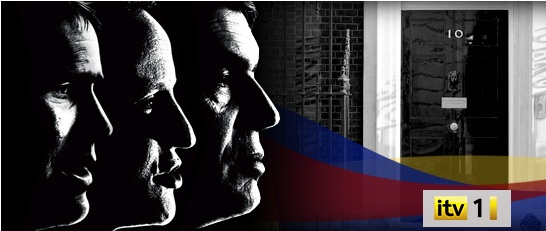 Will the debate be an historic event or a damp squib?
… and big jump for Lib Dems with You Gov
So, just 50 years after Kennedy and Nixon, the UK finally joins the democracies that hold election debates between leaders. Internationally, a three-way debate is fairly rare (the Bush-Clinton-Perot matchup of 1992 a notable exception) – most are either the "big two" leaders (eg US, France, Germany, Australia) or more of an all-party debate (eg Canada, Austria).
Having progressed beyond still-born attempts in previous elections and finally materialised, the debates are undoubtedly historic merely by taking place, but how important will they actually be in shaping the outcome of the election? The ritual downplaying of expectations has been taking place – now it's up to the leaders to see if they can land a killer blow or a TV-friendly punchline that can sway voters.
Ladbrokes have made Clegg a narrow favourite over Cameron to finish top in the YouGov debate poll, with Brown the outsider, as well as an imaginative range of other markets (will all three leaders sport a tie in party colours, and which phrases will get a mention?).
We also have the latest poll from YouGov, showing a big jump for the Lib Dems – a manifesto bounce perhaps?
| YouGov | Apr 15 | Apr 14 |
| --- | --- | --- |
| CONSERVATIVES | 37% | 41% |
| LABOUR | 31% | 32% |
| LIB DEMS | 22% | 18% |
Our Genial Host (Mike Smithson) will be part of the post-debate analysis team with ITV, so won't have access to PB for a while, so the site will be looked after in his absence by the rest of the team in the shape of myself, David Herdson, Morus, and our ever-vigilant moderator Bernard.
Live results from Angus Reid's polling panel will be available here.
The Election Game, covering over 30 countries, is at www.electiongame.co.uk
– the UK election game will be released once nominations have closed