Spreads moving to Tories after YouGov dip
Spreads moving to Tories after YouGov dip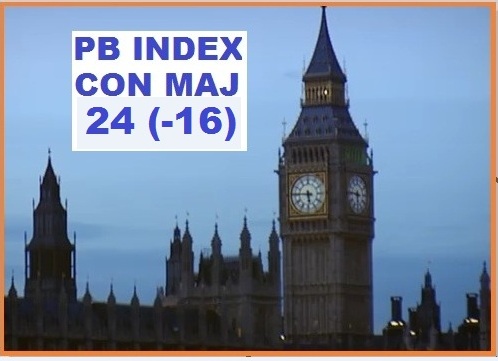 CON SPREAD RANGES
334 -339 Sporting Index
330 – 335 ExtraBet
335 – 338 Betfair Line market
LAB SPREAD RANGES
231 – 236 Sporting Index
234 – 239 ExtraBet
231 – 235 Betfair Line market
LD SPREAD RANGES
53 – 56 Sporting Index
55 – 58 ExtraBet
53 – 53.5 Betfair Line market
The PB index on the projected Tory majority has dropped steeply since it was last calculated a week ago. But it would have shown a bigger move upwards if I had produced a figure this morning.
For the SportingIndex market has moved upwards during the day and the Tory spread is 9 higher.
So far, it seems, punters are being very wary about the YouGov poll which had the lead down to 2 points.
Mike Smithson