It would be playing into UKIP's hands to bar Farage from the debates
It would be playing into UKIP's hands to bar Farage from the debates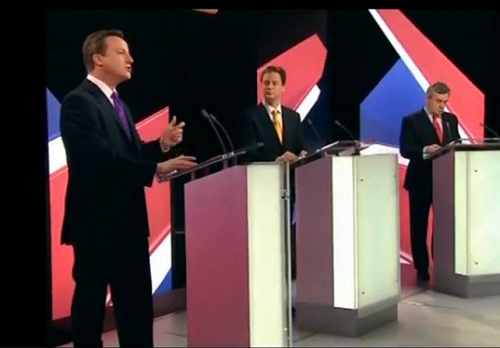 What message would this send to those already turned off by politics?
Judging by comments coming out of the Miliband camp it appears that Labour has decided that it would not work in their favour if they were seen to be black-balling Nigel Farage from the GE2015 leaders TV debates.
I'm sure that Clegg and the Lib Dems will take a similar approach so that if Farage isn't there it will be blamed on the Cameron team.
UKIP, of course, holds no seats at Westminster though it looks set to do very well at Euro2014 and the current betting is that it will come out as top party.
Even if the purples don't there's a good case for letting him be there simply because UKIP playing the victim, "we've been excluded" card is likely to resonate with the "anti-politics" segment of their support base. It could reinforce their views.
I've said this before that my view is that the the absence of UKIP leader could become be a big issue of the campaign.
There's also another factor – I don't think that Farage will be very good in such an arena and being there could open him up to scrutiny of his party's policy portfolio. Because he's not an MP he's never had to perform in the bear garden atmosphere of PMQs and I'm not convinced that he can think of the his feet.
Mike Smithson
For the latest polling and political betting news