Local By-Election Preview : October 10th 2013
Local By-Election Preview : October 10th 2013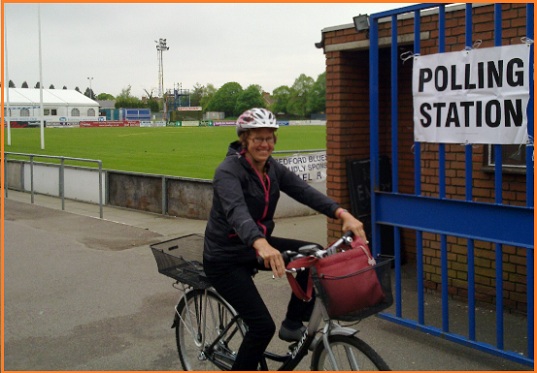 Royston on Barnsley (Lab Defence)
Last Election (2012): Lab 52, Ind 6, Con 5 (Lab overall majority of 41)
Last Election Results in electoral cycle:
2010: Lab 2,175 (46%), Lib Dem 1,078 (23%), Con 628 (13%), BNP 564 (12%), Barnsley Independents 274 (6%)
2011: Lab 1,570 (59%), UKIP 450 (17%), Con 244 (9%), Lib Dem 148 (6%), Socialist Labour Party 114 (4%), BNP 113 (4%)
2012: Lab 1,573 (67%), UKIP 322 (14%), Ind 248 (11%), Con 117 (5%), English Democrats 73 (3%)
Candidates duly nominated: Mark Baker (BNP), Paul Buckley (Con), James Johnson (UKIP), Caroline Makinson (Lab), Justin Saxon (Eng Dems)
When you have a Labour vote that ranks in the high 70's % then the question becomes not so much "Will Labour win?" as "Will the opposition split?" and in recent elections that is precisely what has happened. Labour's vote has increased by 15% since the local elections in 2010 and in that same timescale the Conservative vote has fallen by 12% and been divided between the Barnsley Independents, British National Party and the English Democrats. So with the Barnsley Independents not standing, but UKIP standing in their place will the electors of this ward who cannot bring themselves to vote Labour go for the mainstream option (Con), the non mainstream option (UKIP) or cast "a pox on all your houses" (English Democrats)
Ancoats and Clayton on Manchester (Lab Defence)
Last Election (2012): Lab 87, Lib Dem 9 (Labour overall majority of 78)
Last Election Results in electoral cycle:
2010: Lab 2,845 (55%), Lib Dem 1,265 (24%), Con 678 (13%), Green 404 (8%)
2011: Lab 2,202 (72%), Green 369 (12%), Con 278 (9%), Lib Dem 220 (7%)
2012: Lab 1,862 (74%), Green 215 (9%), Con 173 (7%), Lib Dem 100 (4%), Trade Unionist and Socialist Coalition 82 (3%), Pirate Party 75 (3%)
Candidates duly nominated: Pete Birkinshaw (Green), Gareth Black (BNP), John Bridges (Lib Dem), Loz Kaye (Pirate Party), Donna Ludford (Lab), Nicholas Savage (Con), Adrienne Shaw (UKIP)
Manchester has always been considered a Labour bastion. The last Conservative MP for the city was elected in 1983 and aside from a Liberal Democrat incursion in Manchester, Withington since 2005 every constituency in the city has elected a Labour MP for the best part of thirty years. So it should come as no surprise to hear that Labour have ruled Manchester council for all of the recent electoral history I have (since 2003). However there was one election when things went a little pear shaped for Labour and that was the local elections of 2004. In the 2003 local elections Labour won 69 seats (out of 96 up for grabs) with the Liberal Democrats only managing to pick up 26 seats with a solitary Green bringing up the rear. However the Liberal Democrats felt that mood was moving their way and sure enough in those 2004 local elections, the Liberal Democrats made 13 net gains (all at Labour's expense) and in doing so reduced Labour's majority on the council to just sixteen (meaning another nine Liberal Democrat gains at the local elections in 2006 and Manchester would be forced into a state of No Overall Control). And things looked promising in the 2005 general election when the Liberal Democrats gained Manchester, Withington on a staggering 17% swing from Lab to Lib Dem and across Manchester as a whole secured an 11% swing from Labour. Those nine net gains were looking easier by the day. So you can imagine the Lib Dem's dismay when instead of making nine net gains, they made five net losses and things spiralled from there. There was no change at all in the local elections of 2007 and 2008, they lost a seat at the 2010 local elections and then the floodgates opened. 13 net losses in 2011, followed by another 11 net losses in 2012. With Andrew Stunell MP (Lib Dem, Hazel Grove) already announcing his intention to stand down at the next general election, you do wonder if Manchester is on the verge of becoming a Liberal Democrat free zone.
South Selby on North Yorkshire (Con Defence)
Last Election (2013): Con 45, Ind 8, Lib Dem 8, Lab 7, UKIP 2, Liberals 2 (Conservative overall majority of 18)
Result of last election (2013)
Conservatives 740 (40%)
Labour 633 (34%)
Independent 336 (18%)
Green 131 (7%)
Candidates duly nominated: Colin Heath (UKIP), Mike Jordan (Con), David McSherry (Ind), Rod Price (Lab)
North Yorkshire is, by most standards, a true blue county like the shires of southern England. However, that is not strictly true. Prior to the 1993 local elections, North Yorkshire was not controlled by anyone (Con 46, Lib Dem 23, Lab 21, Ind 6) and as we all know if you were a Conservative councillor in 1993, the writing was on the wall and in North Yorkshire that led to a staggering 17 losses allowing the Liberal Democrats to become the largest party on the council (Lib Dem 35, Con 29, Lab 23, Ind 9). However this was only a temporary measure as in the 1997 local elections the situation was reversed (Con 35, Lib Dem 21, Lab 12, Ind 6) and in 2001 the Conservative regained their natural standing in the county and with that an overall majority of eight. By 2009, that majority increased to 24 and saw the first election of Liberal councillors (opposed to the Liberal Democrat formation in the 1990's). At the local elections held in May, it was Labour that was the bigger gainer winning an extra six seats and Labour will be hoping that that trend continues in South Selby
Weaste and Seedley on Salford (Lab Defence)
Last Election (2012): Lab 52, Con 8 (Labour overall majority of 44)
Last Election Results in electoral cycle:
2010: Lab 1,884 (42%), Lib Dem 1,623 (36%), Con 941 (21%)
2011: Lab 1,333 (48%), Ind 439 (16%), Lib Dem 406 (15%), Con 377 (14%), Green 222 (8%)
2012: Lab 1,240 (55%), Lib Dem 424 (19%), Con 287 (13%), BNP 197 (9%), Community Action 119 (5%)
Candidates duly nominated: Stephen Hesling (Lab), Adam Kennaugh (Con), Andrew Olsen (Green), Kay Pollitt (BNP), Terry Simmonds (Trade Unionist and Socialist Coalition), Matt Simpson (Ind), Glyn Wright (UKIP)
Like most northern authorities, Salford has been a classic demonstration of how disaffected Labour voters voted for non Labour candidates between 2004 and 2008 but once the coalition was formed they came straight back again. By 2008 (as a result of this) Labour had lost fifteen seats compared to their 2003 tally, the Liberal Democrats had doubled (from five to ten), the Conservative had picked up the extra ten with the Independents unchanged. Since that low point however Labour have recovered all of their losses (as well as making an additional gain), the Conservatives have lost half their gains and the Liberal Democrats have been wiped out, all of which suggests that Labour will hold this ward, the only question being which of the "none of the above" parties will gain second place? UKIP or the Trade Unionist and Socialist Coalition.
Brewood and Coven on South Staffordshire (Con Defence)
Last Election (2011): Con 42, Ind 5, Lab 2 (Conservative overall majority of 35)
Result of last election in ward: (Emboldened denotes elected)
Conservatives 1,369, 1,221, 1,193
Independent 941
Labour 765, 661
Candidates duly nominated: Moira Alden-Court (Ind), Lorna Jones (Lab), Christopher Lenton (UKIP), Wendy Sutton (Con)
If Salford is a demonstration of what has happened to the Labour vote in a rock solid council area, then South Staffordshire shows what happens when there is a split opposition against a dominant party. In the 2003 local elections, the Conservatives had a majority on the council of 21 (Con 35, Lab 8, Ind 5, Lib Dem 1). As a result of the collapse in the Labour vote in 2007, that majority increased to 37 (Con 42, Ind 3, Lib Dem 1, Lab 1) and thanks to the post coalition swing from Lib Dem to Lab in 2011, the Liberal Democrats were wiped out with their votes going to both Labour and Independent. However, with two anti political candidates standing (Ind and UKIP) will this allow the Conservatives to hold the ward (albeit it as a potential three way marginal)?
Parbold on West Lancashire (Con Defence)
Last Election (2012): Con 28, Lab 26 (Conservative overall majority of 2)
Last Election Results in electoral cycle:
2010: Con 1,477 (63%), Lab 864 (37%)
2011: Con 1,062 (68%), Lab 502 (32%)
Candidates duly nominated: Clare Gillard (Lab), Damon Noone (UKIP), David Whittington (Con)
West Lancashire (both district and constituency) have always been a Conservative / Labour battleground. Between 2003 and 2008, the Conservative majority on the council increased from just 2 (Con 28, Lab 26) to 16 (Con 35, Lab 18, Ind 1). Aside from a slight hiccup in 2011 (when the Conservative made two gains against Labour), that majority has now shrunk back down to it's 2003 level. It would require a 18% swing for Labour to gain this ward (and force the ultimate in hung councils) however will UKIP's intervention help or hinder Labour in a council area that it needs to gain overall control of in 2014 to assure that Ed Milliband can announce that Labour are able to defeat the Conservatives in areas that Labour have not won for over a decade?
Tweeddale West on the Scottish Borders (Con Defence)
Last Local Election (2012): Con 10, SNP 9, Ind 7, Lib Dem 6, Borders Party 2 (No Overalll Control, Con short by 7)
Result of last election in ward (Emboldened denotes Elected)
Liberal Democrats 919, 334 (35%)
Conservative 885 (25%)
SNP 780 (22%)
Labour 336 (9%)
Borders Party 333 (9%)
Candidates duly nominated: Keith Cockburn (Con), David Cox (Ind), Mars Goodman (UKIP), Morag Kerr (SNP), Veronica McTernan (Lab), Nancy Norman (Lib Dem), David Pye (Borders Party)
Govan on Glasgow (SNP Defence)
Last Local Election (2012): Labour 44, SNP 27, Green 5, Con 1, Lib Dem 1, Glasgow First 1 (Labour overall majority of 9)
Result of last election in ward (Emboldened denotes elected)
SNP 1,460 (e), 443, 356 (33%)
Labour 1,727, 504 (32%)
Glasgow First 603, 398 (15%)
Independent 644 (9%)
Green 229 (3%)
Conservative 219 (3%)
Scottish Unionist 143 (2%)
Liberal Democrat 87 (1%)
Solidarity 60 (1%)
Pirate Party 51 (1%)
Candidates duly nominated: Charles Baillie (Britannica), Ryan Boyle (Communist Party of Britain), John Cormack (Scottish Christian Party), Moira Crawford (Green), Joyce Drummond (Solidarity), John Flanagan (No Bedroom Tax – No Welfare Cuts), Ewan Hoyle (Lib Dem), John Kane (Lab), George Laird (Ind), Janice MacKay (UKIP), Thomas Rannachan (Ind), Richard Sullivan (Con), James Trolland (Scottish Democratic Alliance), Helen Walker (SNP)
Details of the elections in Scotland can be found at www.scottishelections.org.uk (owned by Kristopher Keane)