Will Britain now be viewed differently in the world?
Will Britain now be viewed differently in the world?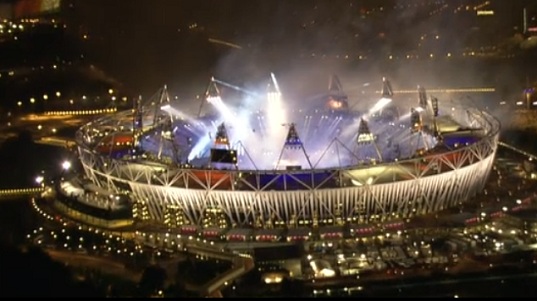 Is that going to be the global legacy?
There's a great verdict on London 2012 in today's Sydney Morning Herald – one of the leading newspapers in Australia. This is the country, of course, which has been the butt of many jokes in the past forthnight.
Greg Baum writes:
"London, you didn't half do a decent job. These Olympics had Sydney's vibrancy, Athens's panache, Beijing's efficiency, and added British know-how and drollery. With apologies to Sydney, they might just represent a new PB for the Olympics.

They were superbly organised. The Olympic Park's setting, in one of Britain's poorest boroughs, proved inspired. London consists of layers, new cities built on top of fallen or demolished old. Now another has been added. Some Olympic sites become wasteland after the Games. This one began as wasteland and is now full of possibilities. Derelict bits of old Stratford still poke through, without ruining the effect.

It is a measure of Britain's maturity that it went to less effort to disguise its warts-and-all self for the Games than most Olympic cities do.

Elsewhere, London was unbuttoned, which made for some delightfully unexpected sights: Chinese archers hugging over the fence in front of the Lord's pavilion, for instance.

The Games were preceded by the usual fatalistic anticipation of a cock-up. It proved groundless. Moving masses of people around a mazy city was expected to be a nightmare but London made it look effortless. Security was plentiful but low key. The army, called in to meet a shortfall, proved to be Britain's finest ambassadors…"
Judging by some of the Tweets overnight the athletes enjoyed themselves.
A big hope of many host nations is that the world will view them differently afterwards. Barcelona in 1992 was in part dealing with the post-Franco era and a big announcement to the world that it had arrived. Tokyo in 1964 came less than twenty years after the Second World War and made a huge statement. The Beijing games four years ago said "We are a super-power" with the resources and technology.
So what about London 2012? Will they all have the same rosy view as the Sydney Morning Herald?