Just 11 days to go and it's all security and mascots
Just 11 days to go and it's all security and mascots
Marf gives here take
Get ready. The build up is starting and the story that will dominate everything for the next few weeks will be the Olympics.
One day it's security and another days it's the mascots.
In some form this will have a political impact though it's hard at this stage to say what. The security issue has caused Ladbrokes to tighten the price on an early cabinet exit for Theresa May.
If this all works well then there'll be a feelgood factor. If it doesn't then the media will be playing the blame game.
If you would like to purchase one of Marf's prints or originals, please contact her here.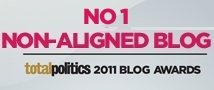 Marf has produced a range of PB-linked T-shirts mugs and other items. Check them out here.