Had George just seen his negative ConHome ratings?
Had George just seen his negative ConHome ratings?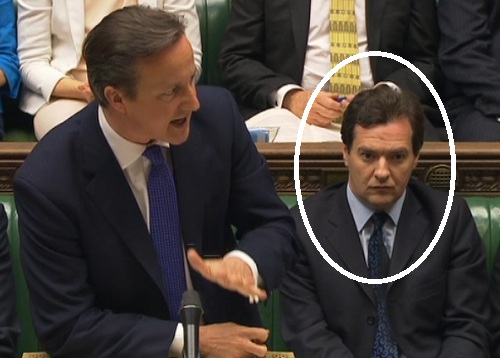 Is the leadership slipping away from his grasp?
For me the most striking feature of today PMQs was the look on Osborne's face as he sat next to David Cameron.
I wonder whether he'd seen the latest "poll" on ConservativeHome which for the first time has the chancellor showing a negative rating.
He's on -2 joining a select group of Tory cabinet ministers who get a minus number when percentage of those saying they are "satisfied" is deducted from those saying "dissatisfied". The others are Jeremy Hunt (-12), Broness Warsi (-24), and Ken Clarke (-25).
I've never been a fan of ConHome surveys but this, surely, says something about George Osborne?

At the end of the day the Tory leadership is decided by the membership at large and if ConHome is in any way representative then Osborne has got a massive struggle on his hands.
Boris remains the favourite to succeed Cameron but he's not eligible to stand. Osborne is second favourite with 8/1 available at William Hill.
I can't see either Boris or George doing it.