What are Boris's chances of becoming Tory leader?
What are Boris's chances of becoming Tory leader?
Is he currently up to something?
Looking right across the bookmakers and Betfair and there's one clear favourite for the Tory leadership – someone who is not even qualified to stand.
Ladbrokes and Bet365 make Boris a 4/1 shot, Hills have him at 9/2 while PaddyPower is offering 6/1. On Betfair the last price traded was 5.4/1.
Yet the winner of two consecutive London mayoral elections does not meet the basic requirement of being an an MP and his second term at City Hall continues until May 2016 – one year after the general election.

If he really wants to replace Dave then he has to get back into the commons and I'd suggest his return needs to be sooner rather than later.
For the first hurdle in a Tory leadership election is to come in the top two of the exhaustive ballot of MPs in order for his name to go before the party membership. Boris has not been an MP since 2008 and the Tory parliamentary party is very different, and substantially larger, than when he left. I think he could have difficulties with the first round.
Boris could face the Malcolm Rifkind problem from 2005. The former cabinet minister from the Thatcher years had been away from the house for so long that he struggled to find enough MP backers.
Another returnee to the house who stood for the leadership, Michael Portillo in 2001, had at least come back in a by-election so wasn't quite the same unknown quantity to back-benchers. Yet, and there were other factors involved, he failed to make the top two cut.
The Speccie's James Forsyth has a good piece on Boris "beating loud drums" in policy areas which distance him from Cameron. It looks as though he's up to something.
My reading is that if a by-election came up in a suitable Tory seat then Boris would be very tempted put himself forward. Such a move would electrify politics and I'd bet that he'd get the nomination and go on to win.
Assuming that he stood down from City Hall, and he would not have to, then there could be a Mayoral by-election.
Whatever I wouldn't bet on Boris for leader at below 12/1. My bet for next leader is the accomplished defence secretary Philip Hammond.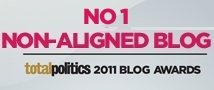 <