Marf's take on the road pricing plan
Marf's take on the road pricing plan
And MORI has a sharp drop for LAB
With the budget tomorrow, the Illinois primary and now the March MORI poll there's a lot of news about.
MORI has CON 36 (+1); LAB 37 (-4); LD 11 (-1) so the only big changes has been to the LAB share. What was a 6% LAB lead last month has become a 1% lead now.
NOTE: I'm on holiday at the moment and am not spending much time on the site or following the news. This afternoon we visited Flodden Field – scene of an epic battle between the Scots and the English in 1513.
If you would like to purchase one of Marf's prints, please contact her at marfcartoons@btinternet.com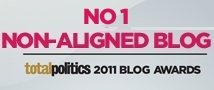 Recent Threads