Is Oborne right: Tories who want Cable out are "being stupid"?
Is Oborne right: Tories who want Cable out are "being stupid"?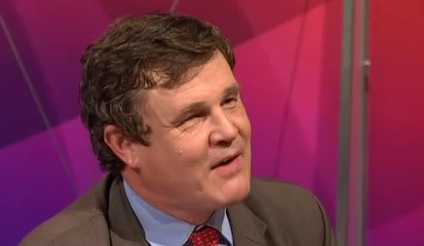 And what about the "increasingly impressive" EdM?
Today's must-read political column is that by Peter Oborne in Telegraph in which he looks at relations between the coalition partners and predicts that the arrangement won't survive 2013.
He focuses on the Vince Cable letter row to underline the point that the government has two economic policies – George's and Vince's. Oborne goes on:
"..Allies of the Chancellor are trying to diminish Mr Cable by pointing out that he has been responsible for business since the Coalition was formed, and that he is therefore highlighting his own failure. This is disingenuous. No trade policy is even remotely possible without the assent of the Treasury. Consider Mr Cable's most concrete and thoughtful proposal: the break-up of RBS. It was Mr Osborne's decision to leave the doomed conglomerate to its own devices, a stagnant weight on the British economic system, marooned in the hands of the investment banker Stephen Hester for the past two years. The fact is that Mr Cable has a reasonably worked-out and coherent grasp of political economy, whether one agrees with it or not, and Mr Osborne does not. A large number of Tories want Mr Cable out. They are very stupid. Few things would damage Tory re-election chances more gravely than the Business Secretary on the back benches in partnership with the increasingly impressive Labour leader, Ed Miliband.""
I'm sure Oborne's right about the dangers of Vince being on the back benches. There might be something as well in his observations about Ed Miliband. I was impressed a couple of days ago at the way Ed handled hostile callers on a 5Live phone-in.