After such an eventful day – relax in the PB NightHawks cafe
After such an eventful day – relax in the PB NightHawks cafe

What a day we've we'had – the YouGov London poll showing Ken ahead; the official result from Iowa that had Santorum as the victor; Rick Perry dropping out and endorsing Gingrich; and, still to come, the much-hyped interview with Newt's second ex-wife, Marianne.
All of these have impacted on the betting.
I'm off early to bed. Have a good night in the cafe.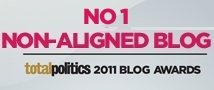 Recent Threads