Gingrich moves up 18 points to take the lead in Iowa
Gingrich moves up 18 points to take the lead in Iowa
Romney drops to 3rd place – 9 points behind
With less than a month to go before the Iowa Caucuses full details have been published of the much awaited survey by Selzer & Co for the Des Moines Register which has a big reputation polling these elections.
The fieldwork all took place before yesterday's withdrawal from the race of the controversial pizza chain boss, Herman Cain, who was in the lead when the paper last carried out its poll at the end of October. These are the figures with changes on the last survey.
Gingrich 25% (+18)
Paul 18% (+6)
Romney 16% (-6)
Bachmann 8% (nc)
Cain 8% (-15)
Perry 6% (-1)
Santorum 6% (+1)
Huntsman 2% (+1)
A total 11% of likely caucus-goers are uncommitted. More interviewees put Gingrich as their 2nd choice than any of the others. Together 43% of have the ex-house speaker as first or second.
The Iowa Caucuses, on January 3rd, will be the first actual test of opinion in the 2012 White House race. Because voting is restricted to just those able to attend evening gatherings at more than 1,900 venues across the state it is notoriously difficult to poll.
Iowa is always seen as being important because it is first and its outcome can frame the early part of each White House race. Few other states get the same attention.
At this stage in 2007 Mitt Romney had just lost the lead after being the front runner there for more than eight months. It was at this point in the last race that Huckabee became front-runner – a position he held on to on the caucus day.
Today's poll puts even greater pressure on Mitt Romney to have a convincing win in New Hampshire – the first real primary that takes place a week later.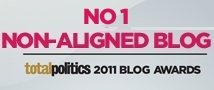 Recent Threads