Remember when Rick Perry was favourite for the nomination?
Remember when Rick Perry was favourite for the nomination?
Surely it's now goodbye from the Governor of Texas?
The latest TV debate between the Republican party contenders for President ended like some earlier ones with Rick Perry making a fool of himself.
It's hard to credit it now but barely two months ago he was trading at 6/5 on Betfair while traditional bookies had him at evens
If by any chance he were to get the nomination then clips like the one above would be repeated endlessly as "proof" that this man was not fit for the job. Perry, like all the other contenders who have moved up to challenge Romney is now, surely, out of it.
What this is doing is putting all the focus on electability and less on where the contenders stand politically. The Republicans desperately want the White House back and need someone who looks like a winner
Mitt Romney is the default choice and strong odds-on betting favourite. Moving up into second place is GOP veteran, Newt Gingrich who has seen his polling numbers start to increase. Gingrich has looked sure-footed and is reaping the benefit.
Herman Cain is still right up there in the surveys in spite of the spot of bother that has put him under pressure for well over a week.
A lot is going to depend on those early states, particularly Iowa and New Hampshire. The former is a caucus while the latter a full open primary. If Romney has emphatic victories in both it's hard to see how he can be stopped.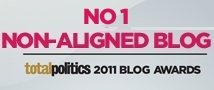 Recent Threads