Are London Mayor backers being misled by the law?
Are London Mayor backers being misled by the law?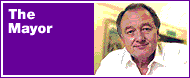 Are punters in the London mayor market being lulled into a false sense of security because the laws on election expenses are preventing Steve Norris and Simon Hughes from actively campaigning at the moment?
The "taxi meter" on expenses starts the moment that they declare their candidatures and this triggers a whole series of financial regulations to ensure that every item of expenditure – from paper clips to printing – is itemised and kept within tight maximum spending limits.
The danger is that if they are too active and say publicly that they ARE the candidate for Mayor then the financial regime kicks in too early which could make things hard during the actual campaign.
These rules are drilled in to everyone who ever gets selected as a PROESPECTIVE candidate and you are told in no uncertain terms that if you win and break the rules then your victory can be ruled null and void by the courts.
Ken Livingston is the incumbent and a huge amount of materials come out of his office bearing his picture with the word MAYOR next to it( see picture above). Steve and Simon have no such advantage. Thus the impression that Ken is all over the place and that the others are not out doing anything is simply the result of the Tories and LDs being ultra-careful.
The campaign proper will start next month when the three are formally "adopted" as candidates.
In the "phoney war" period last time Ken's opponents were languishing while his ratings soared. After the formal campaign period started, Ken dropped a staggering 29%, the LD more than doubled her rating and Norris went up two and a half fold. This time Norris is way ahead of where he was at the same stage in 2000, Ken is way below and punters should not be fooled by the lack of action by Ken's opponents. This has got CLOSE CALL written all over it.